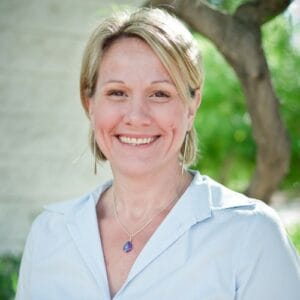 SCOTTSDALE, ARIZ., September 19, 2022—Business technology leader Moruga Inc. has named Kelly Brake as Chief Operating Officer.
Previously serving as Moruga Inc.'s Vice President of Operations, Brake brings more than two decades of senior management experience to the role, also serving in senior executive roles at Venicom and NetFusion Services. Brake was the co-founder and vice president of a highly successful network consulting firm, InLynx, where she forged its strategic vision and operational goals, managed IT procurement, and maintained critical vendor relationships.
"Kelly is a skilled communicator and an effective leader who will ensure Moruga's operational excellence," said Ed Parker, Moruga Inc.'s Founder and Chief Executive Officer. "Her business acumen and talented management style positions Moruga to respond well to the ever-changing technology environment, and help our clients effectively meet their needs."
In her role as Vice President of Operations, Brake provided exemplary customer relationship and operational management, successfully supporting large and small clients, Parker said. Brake has served as a leader in business planning, development, and building a culture of exceptional service, he said.
"It has been my pleasure to work in a client-focused, high-performance company like Moruga," Brake said. "Moruga consciously seeks out ways to ensure team members are successful in their roles – and that has translated to great things for our customers."
Brake received her degree from Arizona State University and is certified through the Information Technology Infrastructure Library (ITIL).
About Moruga Inc.
As a client-focused business technology pioneer, Moruga Inc. offers:
Managed IT Services – service solutions for network infrastructure, including servers, firewalls and other vital network element maintenance, along with 24×7 monitoring and analysis;
Professional Services – IT assessments, architecture and design, security compliance, migration planning, disaster recovery and more;
Cloud and Data Center Services – a staffed, dedicated environment for your high-performing mission-critical business applications;
Carrier Services – dynamic telecom solutions with first-in-class support, automation, and circuit monitoring;
Microsoft 365 Collaboration Solutions – management and deployment of Microsoft 365 across any organization;
Cyber security – Moruga's Cybhermetics captures all of your compliance, access Solutions, iIntelligence, endpoint security and video surveillance needs
Moruga is ready to partner with businesses to meet the requirements of today's hectic tech terrain. Contact us today to learn more,
Toll Free: 844-MORUGA1 or Info@MorugaIT.com